This page was last updated: June 4, 2018
Please add 3.5% surcharge.

I Require a $700.00 NON-REFUNDABLE Deposit to hold a Puppy

1 year  Guarantee for Sound genetic health 

& 

Non-hyper calm disposition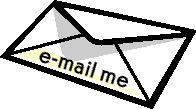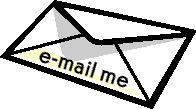 All my puppies will come Micro Chipped, Vet Checked, Freshly Groomed and will have a Puppy Pack that Include's food, blanket, toy, Poodle book and more...

Shipping is Available for $350-$425

All of my Poodles are purebred, Pedigreed, and AKC Registered. I use HomeAgain microchips for identification. My breeding studs are DNA Certified with the American Kennel Club. And every Poodle is screened for patella luxation, Heart Disorders, PRA and Cleared before I will use them in my Breeding Program.. All of my babies sale for $1500 Limited Registration- Full Registration Available upon Approval for an additional fee.


We have Puppies :-)

Two litters are born and one will be very soon days..

I will start going down the waiting list on the 2nd... If your not on the waiting list and would like to be please fill out the Adoption App. and I will process it asap.. Thank you for your patients.. I have been in the hospital and haven't been moving to fast.. last litter should be born today..