Dam's of Lady D's Oodles of Poodles



Lady D's Oodles of Poodles

This page was last updated: October 7, 2019
Moonfire's More Power To Ya AKA "Reba"




Reba's is very sweet and loving little Brown  girl that just loves to play with house mates... She was born 6-30-08 Her Dad is Champion Magicstar Power Puymeras and her Mom is Soignes Fancy Phoebe.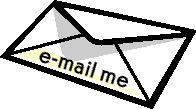 This is Sassy... She is full of energy and ready to play 24/7 she was born 11-26-10 to Rennie's Lil ' Tom Thumb & Razzberry's Reba Mac.. She is such a sweetheart with lots of Kisses to give.  She is an awesome Mom also.. 

Sassy is retired and enjoying life..

This is Bella ... She is a Silver Beige born 4-13-11 to C-MORE'S MAKIN' WHOOPIE AND  CH. TRADEMARKS MATTER OF TRUST IN C-MORE.

Lady D's C-More of Miss Bella

She has retied 

Cinnamon is a sweet sweet Red  girl full of love and is very playful. She is a Great Mommy.

Lady D's God's Love Endures Forever


Reba Has retired and is living a life of luxury :-)